Wagner's Meats & Mt. Airy Meat Locker - Fresh Meat Market in Mt Airy MD
Visit us at Wagner's Meats & Mt. Airy Meat Locker – your local butcher shop and fresh meat market in Mt. Airy MD. We offer fully customer processed beef, pork, lamb, and goat at our butcher shop as well as an onsite retail store with high quality meats such as beef, pork, chicken and other products.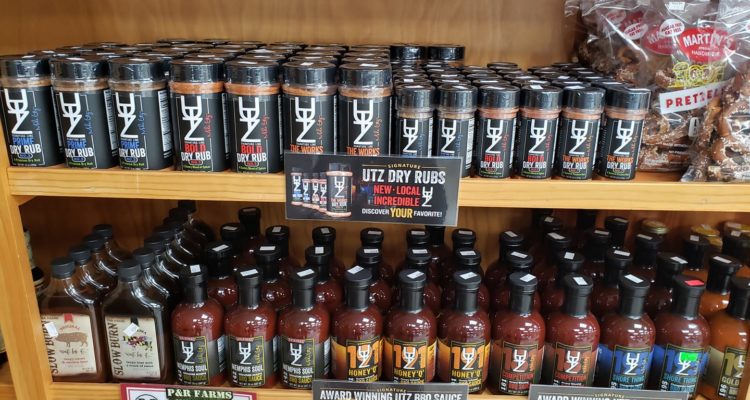 Steaks:

Filets/Tenderloins, New York Strips, T-bones, Porterhouse, Sirloins, Round Steaks, Ribeyes, Cube, Tri Tips, Hanger, Flanks, Skirt, Chuck, Sub Steaks (

Cut to order!

)

Roasts:

Sirloin Tip, Chuck Roast, Rump Roast, Bottom & Top Rounds, Arm Roast, Brisket, Eye Round

Ground: 80/20 Ground Beef, 90/10 Lean Ground Beef, 95/5 Ground Round
Misc:

Short Ribs, Stir Fry, Kabobs, Stew Beef, Stuffed Peppers, Meatballs (fresh & frozen), Pinwheels, Meatloaf Mix, Beef Liver, Beef Jerky

Hamburgers:

2oz, 4oz, 6oz, 8oz (Lean & Regular),

Chop Sirloin, Steak Burgers
ASK ABOUT OUR AGED BEEF PRODUCTS!
Misc:

Wagner's Pride Hams & Bacon, Fresh Hams, Fresh Bellies, Pork Tenderloins (Fish), Fresh & Smoked Ham Hocks, Pigs Feet/Ears/Tongue/Heart/Liver/Tails, Scrapple, Puddin'
Loose/Rope Sausage:

Regular & Sage 

Sausage Links:

Regular, Sage, Mild, Sweet & Hot Italian, Applewurst, Cajun, Bratwurst, Polish, Kielbasa, Maple, Andouille, Chorizo 

Specialty Sausages 

Old Bay, Mango Habanero, Italian Grillers, Roasted Red Pepper, Bacon Blue Cheese, Beer Bratwurst, Southwest Cheddar, Jalapeño Pepper Jack, Bacon Onion, Maple BBQ

Pork Loin:

Center Cut Chops, Porterhouse Chops, Stuffing Chops, Sirloin Chops, Boneless Chops & Roasts, America's Cut Chops

Pork Shoulders:

Bone-In & Boneless Pork Butts
Chicken
Whole
8 Piece Cut
Legs
Leg Quarters
Thighs
Breasts – Split or Boneless
Wings – Whole or Party Wings
Raw Tenders
Necks, Backs, Feet (Necks & Backs – case lots)
Fresh Rabbit when Available
Fresh:
Frozen:
Tuna

Orange Ruffy

Breaded Cod

Breaded Rockfish

Crab cakes

Salmon

Raw or Breaded Shrimp
Frozen Veggies: Corn, Lima Beans, Green beans, California Blend, Mixed Veggies